There has been an increase in students doing the One-Chip Challenge at schools. The chip is available to purchase at local gas stations and grocery stores, and can cause extreme and unpleasant side effects which may result in an ambulance being called to the school. Learn more about the One Chip Challenge here:
https://www.youtube.com/watch?v=fthIZ5PItxc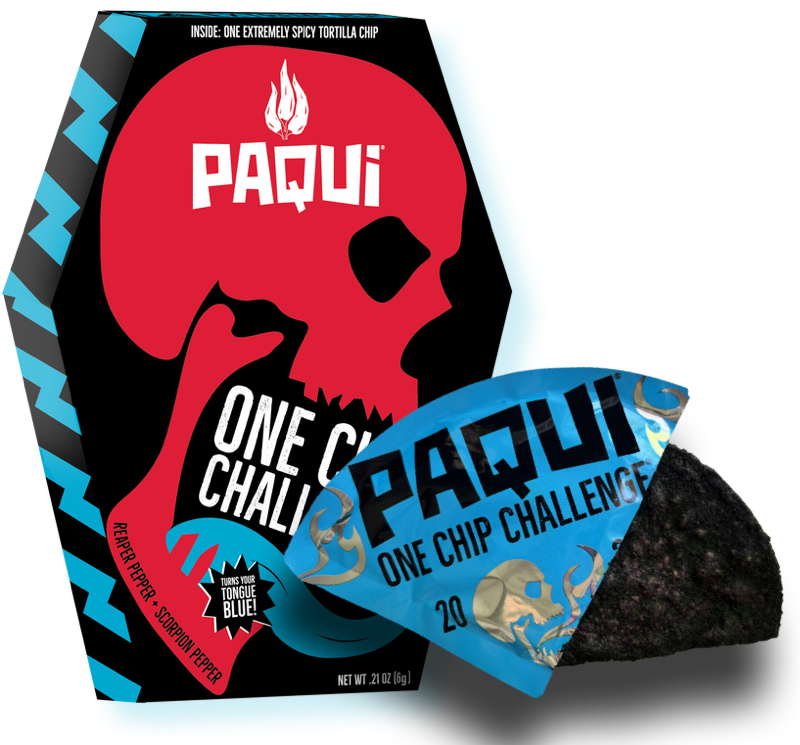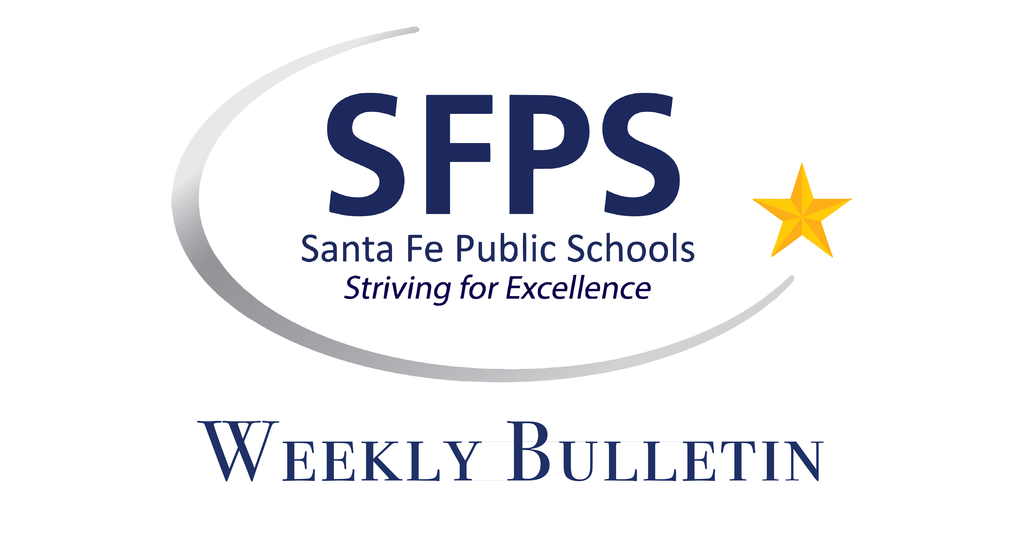 The Santa Fe Public Schools wants to ensure each student has a device they can use both at school and at home for the upcoming school year and the first day of school for most students is Wednesday, August 17, 2022. Students in Pre-K and kindergarten will use iPads, students in grades 1 through 12 will use Chromebooks. There are just 3 days remaining for students to stop by the Technology Drive Thru to complete device exchanges or new device pickups. Today (08/12/2022): 9 AM to 5:30 PM Monday (08/15/2022): 9 AM to 5 PM Tuesday (08/16/2022): 9 AM to 5 PM The Technology Drive Thru is located at 2516 Cerrillos Road. The street to the Technology Department is next to the skate park on Camino Carlos Rey. - Students NEW to Santa Fe Public Schools should come to the Technology Drive Thru to pick up their new iPad or Chromebook. - Students who were in kindergarten last school year and will be in 1st grade this school year, need to exchange their iPad for a Chromebook. They must bring their iPad and charger for the exchange. - Students who will be in grades 2 through 9 this school year, need to exchange their old Chromebooks. They must bring their old Chromebook and charger for the exchange. - Returning students, who will be in grades 10 through 12, will NOT need to exchange their Chromebooks. On the day of device exchange or pickup, a parent/guardian must be in the vehicle with a valid driver's license or other official photo ID along with your child's Santa Fe Public Schools Student ID Number. Please call 505-467-4357 should you have any questions. Please note that the Drive Thru will be closed each day from 1 to 2 PM. Additionally, the Drive Thru will shut down early in the event of inclement weather such as thunder, lightning for the safety of families and staff.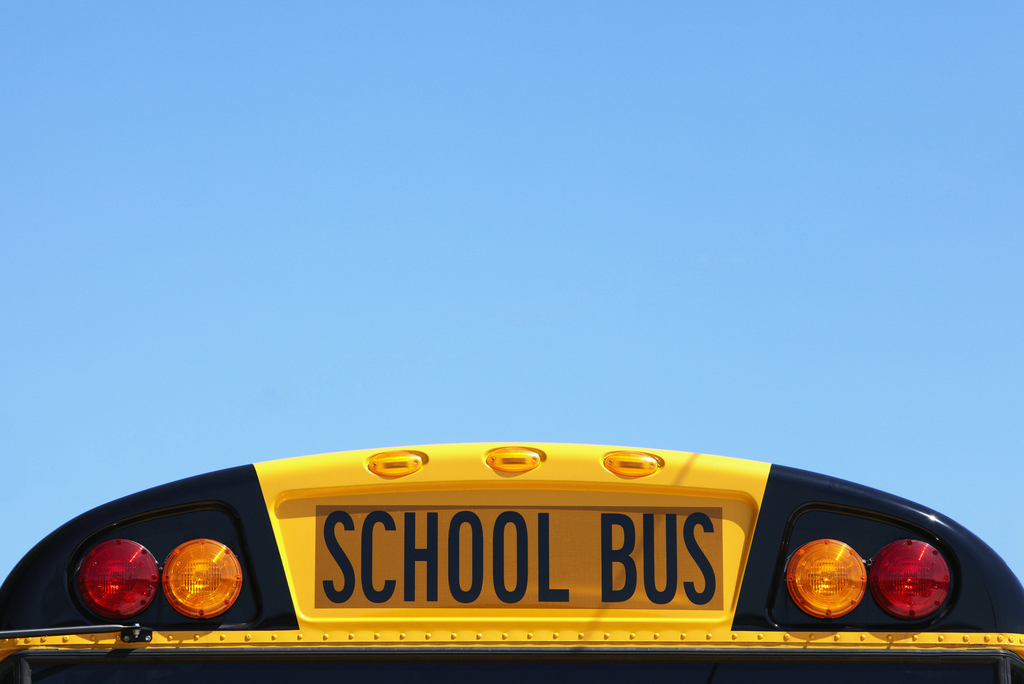 As we are nearing the end of our journey, we make a stop over at E.J. Martinez Elementary School to grab some lunch and learn about this storied institution. E.J. Martinez was the Postmaster of Santa Fe and served as President of the School Board. He was an avid gardener, hiker, and outdoorsman - three hobbies that Santa Fe can provide with unlimited options. E.J. Martinez Elementary is a member of an amazing program that requires a world-class opera (such as Santa Fe's) to accomplish. Active Learning Through Opera, or ALTO for short, helps schools by making meaningful connections between an academic topic and an element of opera and demonstrating student understanding of those topics with opera elements through performance and all aspects attached. The process consists of teaching artists to collaborate with classroom teachers in multi-week residencies and students are engaged as composers, librettists, singers, dancers, actors and visual artists. The program is by invitation only, but in addition to hundreds of artist residencies, more than 12,000 children have produced 175 operas, performing to audiences of parents, classmates and friends totaling over 10,000 people. Other engaging and supporting programs at E.J. Martinez include: --5th & 6th grade Band --Community Partnerships --A very active/supportive PTA --Girls Inc., which focuses on the empowerment of girls --Boys and Girls Club --Kenpo 5.0 (with free bus pick-up from our site) --Student Council --21st Century Community Learning Center providing academic enrichment opportunities during non-school hours. --Full-day PreK The fighting "Vikings" show that a complete education in the classroom is only enhanced by extra-curricular activities expanding their minds, talents, and dreams.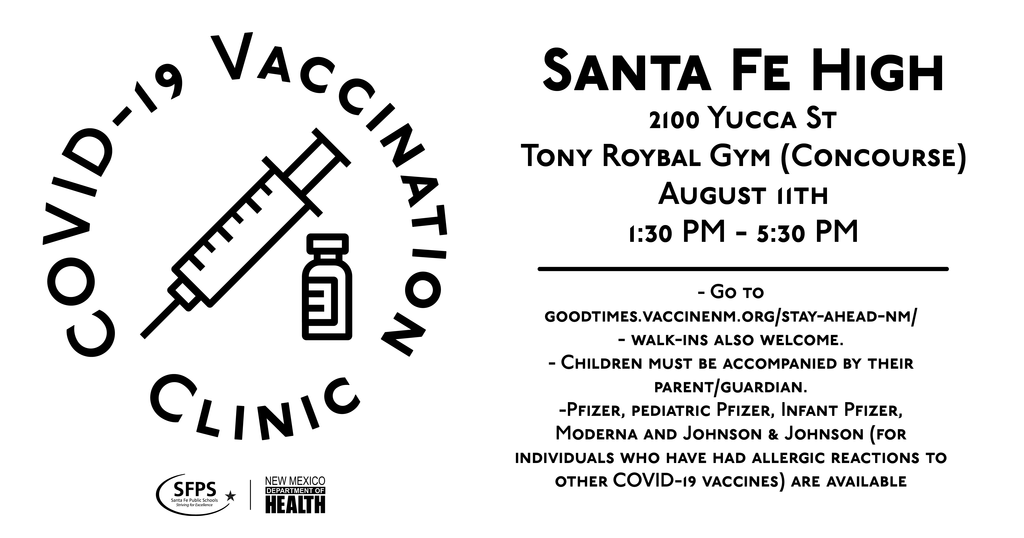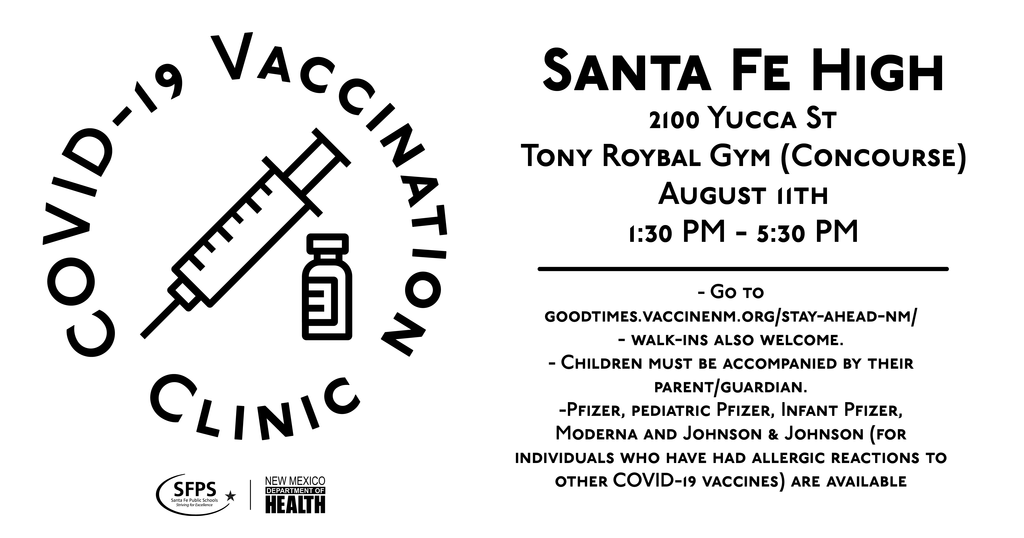 The Board of Education is looking for your input on the redistricting of school board member boundaries! This is NOT the rezoning of schools, the change is only to the boundaries of school board members. Learn more:
https://www.sfps.info/o/sfps/page/redistricting

Santa Fe Public Schools has so much to offer. Let us take you on a Journey Through SFPS. Over the next six weeks, we are going to travel across Santa Fe, making a stop every day at a destination (school) to show our voyagers (students) what makes each destination special. Come along for the journey, and Choose Your Adventure at Santa Fe Public Schools.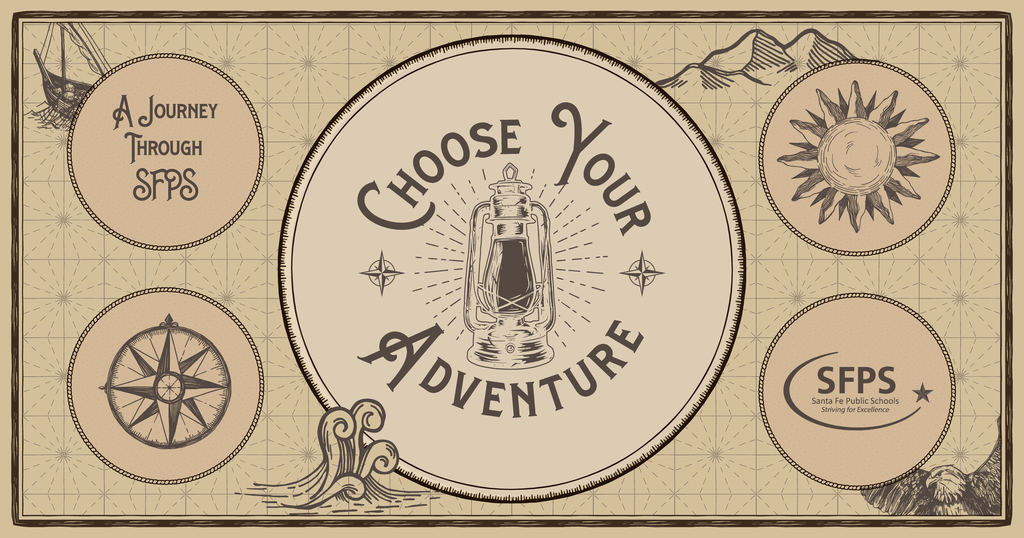 Wondering what the Air Quality Index is or where the smoke in the air is coming for? You can find out here:
https://fire.airnow.gov/#

HAPPY MOTHER'S DAY TO ALL MOMS!!! SFPS celebrates your tireless support, sacrifices, and love! We thank you!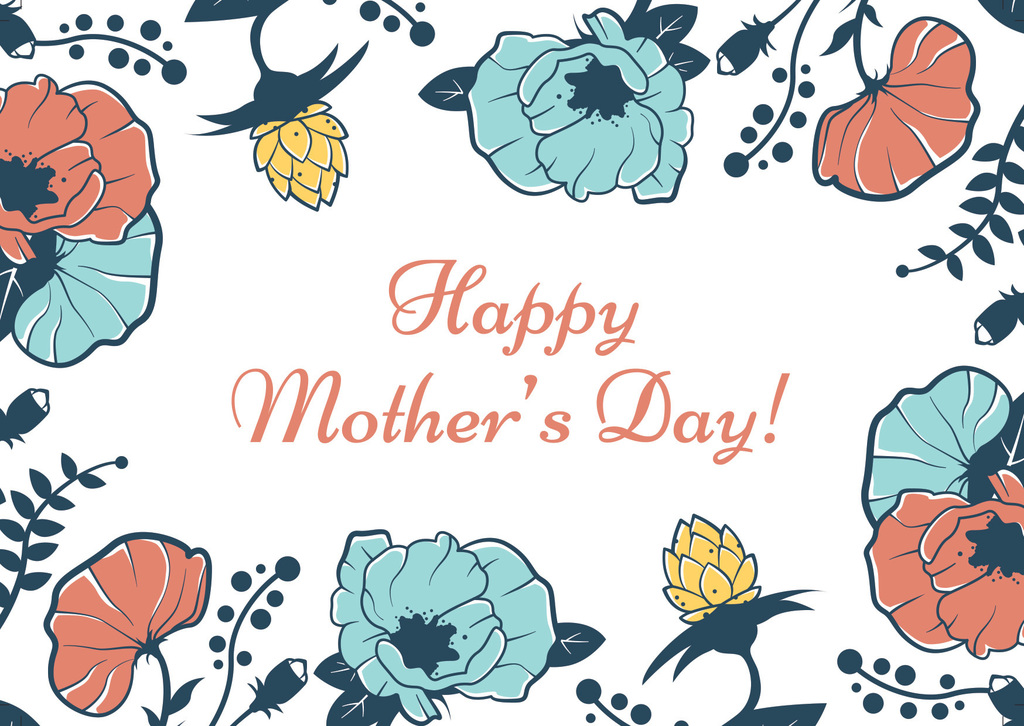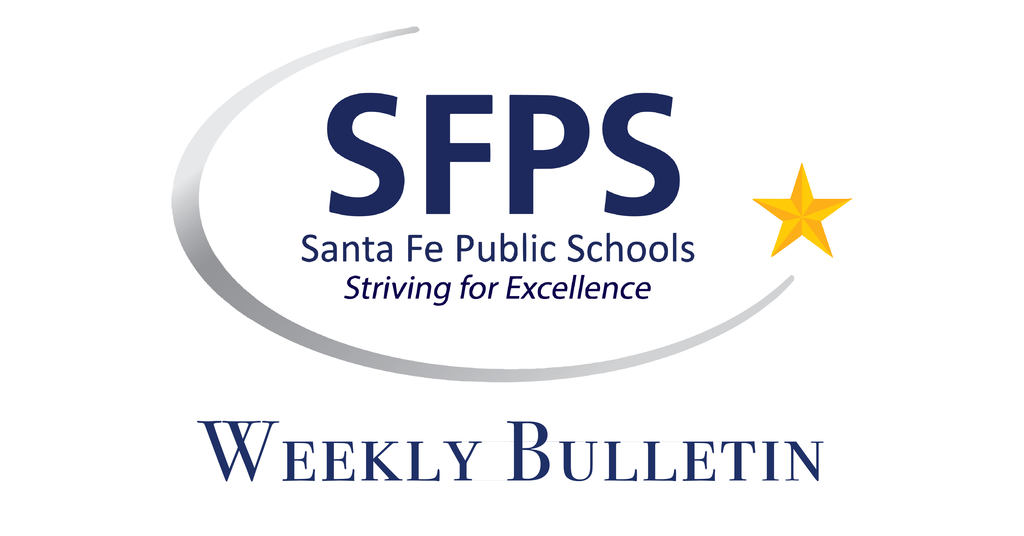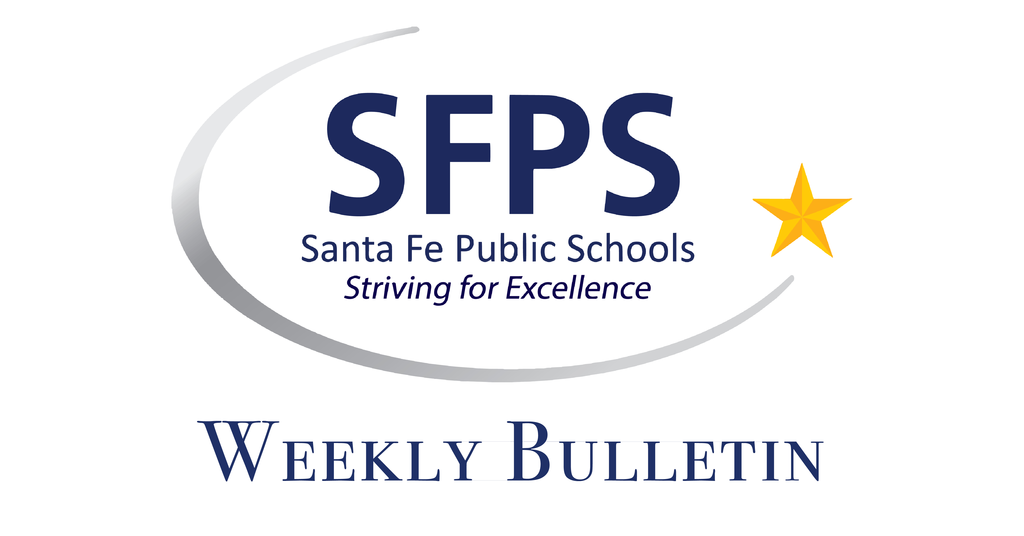 We are loving the new app! Access documents, news updates, and even emergency notifications, right from your pocket! Have you downloaded it yet? Download for Android:
https://bit.ly/3JmeZhA
Download for iPhone:
https://apple.co/3v3qvt5

Expecting an email from us but haven't gotten it? Check your Spam folder! Occasionally our PreK Lottery, K-12 Lottery and Registration emails end up in Spam folders, so make sure you double-check! If you need further help, call 467-4111!